Some web application were displayed on Pop-up browser. But almost browser often blocks Pop-up windows by default.
However, there are easy way to disable and enable this feature.
1.Open Internet Explorer -> which lining at the top right of window. -> Internet options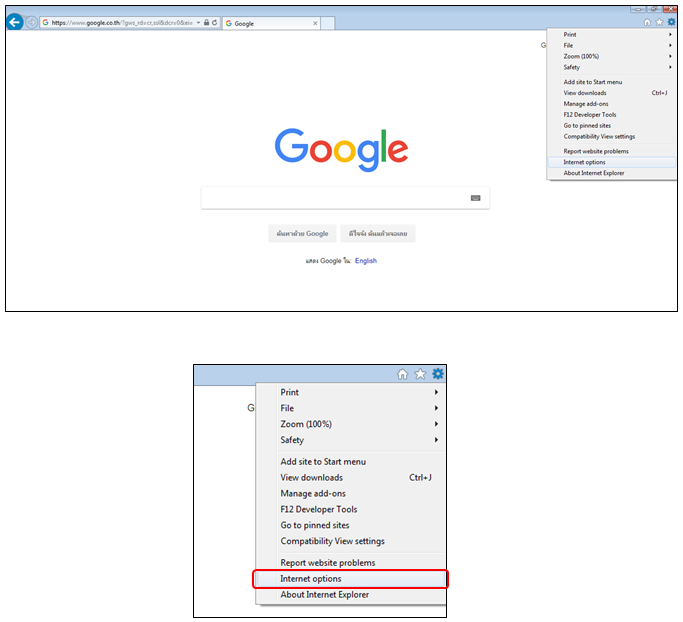 2. Once you clicked Internet options, the system will show this pop-up window. Click on Privacy tab and Click Settings in Pop-up Blocker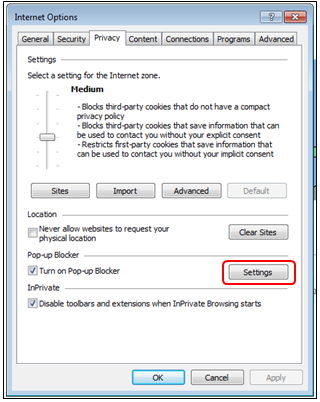 3. The system will show Pop-up Blocker Settings Type the website address that you want to enable the pop-up in Address of website to allow and click Add. (In this example, I want to allow pop-up for address http://116.68.150.29/)
4. The address will show below in Allowed sites. Click close then the system will lead back to the previous pop-up, press OK to save change.